Founder & CEO Message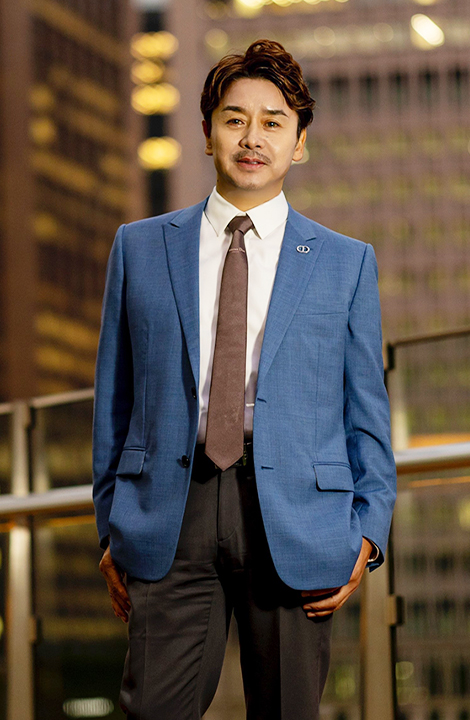 Naoki Shinohara,CEO
Japan Biotechno Pharma was founded in August 2016 for brighter future of patients and families.
Our ambition is to contribute for society and healthcare through useful antibody technology.
The cost of social security continues to rise in Japan.
In particular, with the graying of society, the increase in the population requiring nursing care and the sophistication of medical technology, healthcare costs and economic loads are expected to heavily burden not only the working generation but the next generation as well.
Japan Biotechno Pharma is taking on the challenge of developing pharmaceuticals, in vitro diagnostic reagents, and testing equipment and medical devices that will contribute to the future.
I am committed to giving my utmost to be of service to healthcare and society in japan.
We have faith in the outcome of our dream and convictions.
It would be great if you could look forward to seeing what we achieve.
Corporate Philosophy
Japan Biotechno Pharma engages in its business activities with the aim of contributing
to the creation of a richer social environment and the realization of brighter future for
patients and their families through beneficial antibody technology and Through the
development of pharmaceuticals and medical devices.
Corporate Outline
Name

Japan Biotechno Pharma Co., Ltd.
Founded

August 8, 2016
Capital

1 million US$
Representative

Naoki Shinohara, Founder & CEO
Noboru Motomura, M.D.,Ph.D.,Director
Head Office

Yamasan Bldg., 2-6-13 Nihonbashi Honcho, Chuo-ku, Tokyo
TEL

+81 3 6231 0850
Description of Business

Manufacturing, import, development and sale of pharmaceutical drugs
History

Founded on August 8, 2016, in Chuo-ku, Tokyo
Map to Head Office
Careersrecruit

No current openings
Corporate Social Responsibility

Japan Biotechno Pharma address unmet medical needs through useful antibody technology so as to close the gaps of medical care in our social environment. We contribute to ensuring that as many people as possible will be able to engage healthily in their social activities.
Compliance

8th August.2016

Japan Biotechno Pharma Declaration of Compliance

We conduct our business with the highest ethical standards and in a professional manner as a healthcare company.
We respect human rights and promote safe and healthy working environments.
We comply with legal requirements and regulations that apply to our businesses and corporate activities.
We work actively to protect the global environment and strive to realize harmonious co-existence of the Company and society.
We strive to trade and transact business in a fair manner at all times.
We appropriately manage company information and data, and work to ensure that company information and data is disclosed in a timely and reasonable manner.
We appropriately manage and efficiently use company assets.

Compliance With Transparency / Disclosure Rules

1-1 Japan Biotechno Pharma comply with all laws, regulations, and industry codes requiring the disclosure of payments and other transfers of value to HCPs or healthcare (or healthcare-related)organizations, including JPMA (Japan Pharmaceutical Manufacturers Association)、IFPMA Code of Practice. We develop and maintain adequate systems and processes to ensure timely, accurate and complete disclosures.

1-2 

Prohibition on preapproval information provision and recommendation of off-label uses.

Article 68 of the Drugs and Medical Devices Law prohibits advertising of drug before marketing approval is received. Moreover, Article 66 of the same law prohibits false or exaggerated advertising of products, whether explicit or implicit. On the basis of these provisions, advertising of indications or dosage and administration that exceeds the scope of approval is prohibited by "Standards for Fair Advertising Practices (PAB Notification No. 1339 by the director of the Pharmaceutical Affairs Bureau, Ministry of Health and Welfare, dated October 9, 1980)" (hereinafter referred to as the "Standards for Fair Advertising Practices"). Accordingly, it is not permissible to engage in promotion before marketing approval is obtained, or in promotion that recommends off-label use for other than the approved indications or dosage and administration.